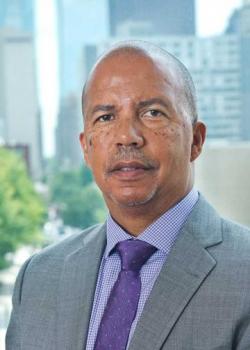 Each of you makes a special contribution to Community College of Philadelphia. We are an outstanding institution committed to creating a caring environment, which is intellectually and culturally dynamic, and dedicated to teaching and service. One of the great advantages of working at CCP is knowing that we are part of something larger than our individual tasks. We touch the lives of many in support of CCP's mission. We serve as mentors, advisors, friends and colleagues to students, alumni, faculty members and staff. We model behaviors for our students to practice in their professional lives by embracing diversity in all of its dimensions, conducting business with integrity, believing in our mission and treating all with respect and understanding.

This Handbook will familiarize you with the College's benefits, policies, facilities, and services. Please refer to it when you have questions. It is not intended to be a full statement of policies or benefits provided by the College. The College's official policy guidelines include this Handbook, Board Policies and Procedures, and provisions of valid collective bargaining agreements (CBAs). Should there be inconsistencies between this Handbook and a Board Policy or CBA provision, the Board Policy or CBA provision will apply. The governing documents for employee benefits are available in Human Resources. If you have a question that is not answered by this Handbook, please ask your supervisor or call Human Resources at extension 8035.
Community College of Philadelphia values you and the contributions you make to the College. We want you to be proud to be a part of the College and to feel that you are making a difference in our College community and in the community at large.
Once again, we are pleased to have you as a part of the College family!
Donald Guy Generals, Jr., Ed.D.
President
Community College of Philadelphia