How to Access Virtual Student Support Services
Welcome to Community College of Philadelphia's Virtual Student Resource Center! 
This page is your one-stop-shop for remote access to the College's academic, financial and community resources, and will be frequently updated to provide you with the most current information available. The virtual services described here apply to all students taking classes at the College. We encourage any and all students who are struggling to adjust to a virtual classroom and campus to refer to this page early and often. If you are not able to find what you need here, you can contact the College directly through CCP Cares. 
Community College of Philadelphia remains dedicated to helping students stay healthy, supported and ready to meet their academic goals. 
How to Succeed in Online Learning
We have created a free course to help you succeed in online learning, whether you are taking an online course for the first time or looking for help with something specific, we encourage you to use this resource!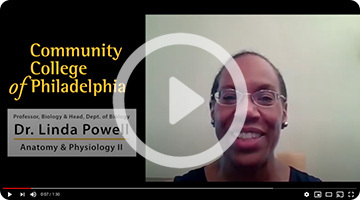 Get some tips and tools from faculty, and see how they are making online courses work for you. Watch our faculty share their tips for succeeding in online classes.
FAQs
Get answers to your questions about fall classes, spring registration, technology support and more.
Finding Support
Academic Support
Financial Services
Health, Counseling and Basic Needs Support
Student Centers and Resource Offices
Records and Registration
Student Activities and Organizations