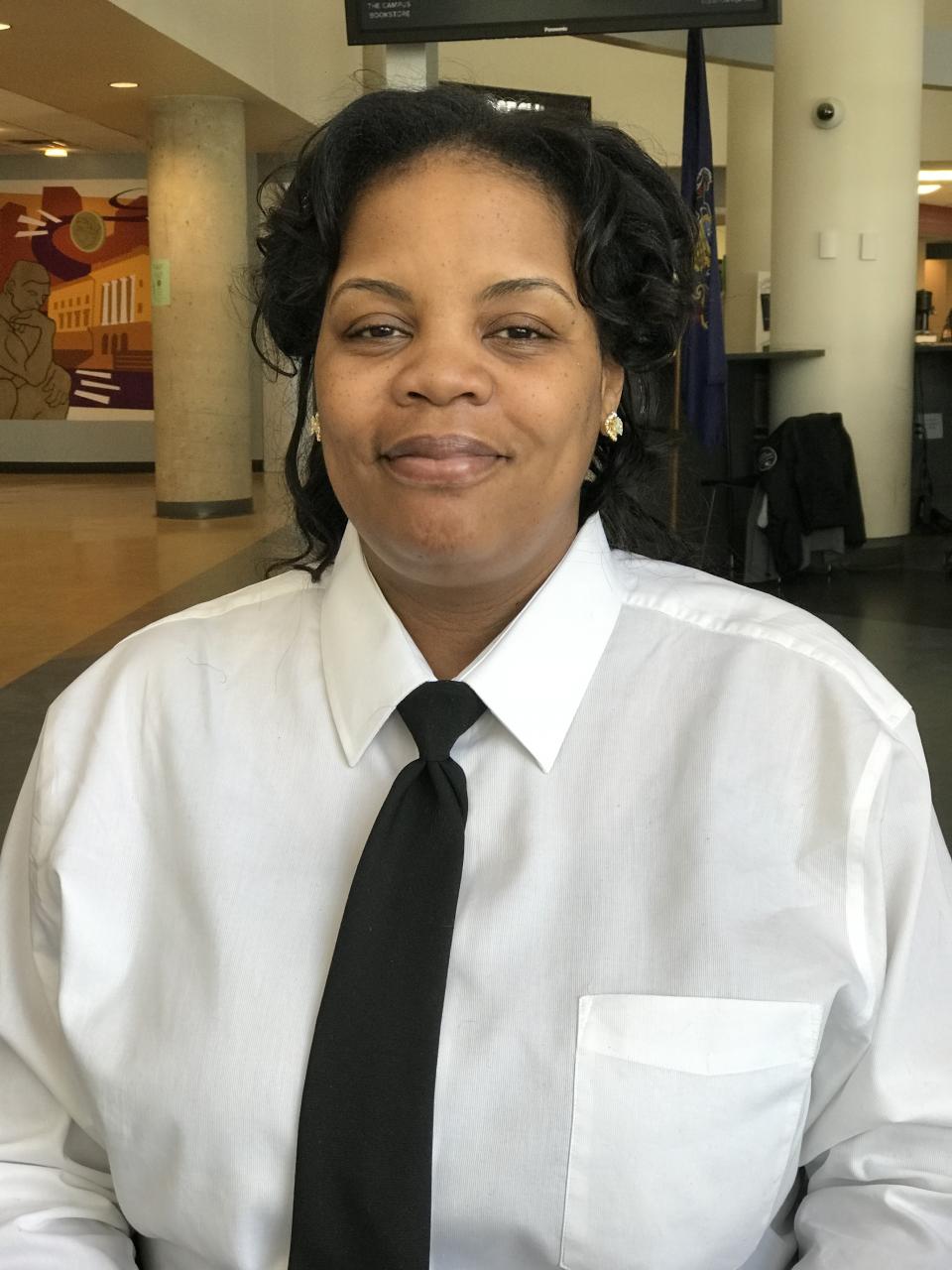 I said, "I'm going to go back to college and get my life back." I enjoyed cooking, and the commercials kept coming on television to go back to school, so that's what I did. People in my family said, 'you really can cook, this is really good!' I like making people happy when I cook—that's what sparked my interest.
The College gave me a lot of vision. I got in the kitchen and I realized, this is where I want to be. The teachers here are hands-on. We actually prepare food for people. I actually volunteered at the Northeast Regional Center, and the woman in charge for those food services was impressed with me. She asked for my number to offer me a job!
Editor's Note: Adrienne will graduate in May 2018 from the Culinary Arts department. Her next stop after graduation is to work for a local restaurant.