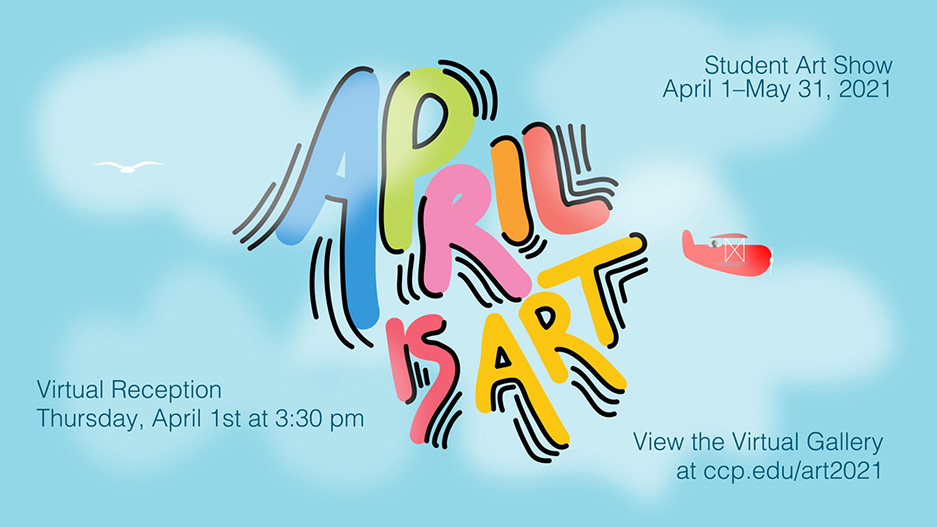 The Art Department at Community College of Philadelphia proudly presents April is Art. Held annually, April is Art is a showcase of student art. This year's exhibit will be virtual, running from April 1 through May 31, 2021. The 2021 exhibition features student work from Spring 2020, Fall 2020 and Spring 2021. Congratulations to all students included in the show.
Opening Reception
Our opening reception on April 1 celebrated our students and their amazing talents. Watch a recording of the session to listen to the artists as they bring us into their work.
Watch a recording of the opening reception.
April is Art Spring 2021 Gallery

View a gallery of student posters designed to promote the April is Art gallery and opening reception.