Zoom Into Advising
Zoom is a video conferencing software that allows for video and audio communication for all meetings. The Office of Academic Advising offers two options for student advising appointments:
Virtual video and audio-conferencing appointments online with Zoom!
Feeling old-fashioned? We offer phone appointments, too!
During an advising appointment, an academic advisor can:
Provide you with information about program/catalog requirements
Discuss concerns about your academic performance
Assist you in creating academic and graduation plans to get you on the path to success
Provide you information about college policies and resources
Schedule an appointment with an advisor assigned to your major today!

Community College of Philadelphia is here to help!
Students have remote access to the College's academic, financial and community resources. Access virtual student support services during the remote semester.  If you are not familiarized with it yet, make sure your Canvas account is set up and ready for the Fall semester. Check your Canvas account every single day and use Roary's OnLion Learning Space to educate yourself on what Canvas can do for you and your peers! Still have Canvas questions? Contact Online Learning for Canvas help.  

Student Spotlight
2020 graduate Ronald Green shares his story about how he crossed the finish line and obtained his degree.

You started at CCP in 1989 and took a few breaks from school throughout the years. What motivated you to finish your degree this summer?
Life happened during those breaks, but it was very important for me to finish what I started back in 1989. I was in classes with students younger than me each semester and I often wondered if I belonged in college. But I did not give up. I was determined to prove that I could keep up with my classmates despite my age.
How has working with the Office of Academic Advising contributed to your academic success?
I realized that I needed additional help with selecting courses and finding resources on campus. Working with an Academic Advisor provided me with that support. I utilized the tutoring resources in the Learning Lab, which was suggested by my advisor when I struggled with Pre-Calculus I and that really helped me pass the class. My advisor believed in me and that is what kept me going each semester.
How has CCP prepared you for the next job or institution that you might attend?
There are a lot of resources at CCP but you have to be willing to ask for help. By completing my degree, I now have more job opportunities that I can explore. If I decide to continue my education, my Business-General program is transferable to the local four-year institutions and that is a good thing.
What advice would you give to another student that is thinking about not returning to school or wants to give up on completing their degree because it is taking too long?
All your hard work will pay off in the end. Don't waste time putting off something that you can continue to work towards completing. Always finish what you started and don't be afraid to ask questions. I am proud to say that I am officially an alum of CCP. If I can do it, so can you!
REMINDER: Fall Classes Start on September 8

Fall classes will be 
ONLINE
—learn the difference between fully online and synchronous online classes. Find important information such as 
withdrawal dates, financial aid, and telephone numbers here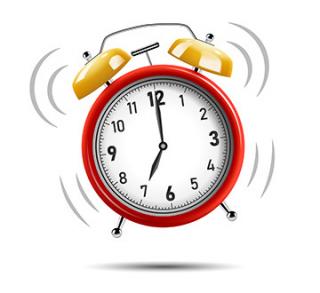 Schedule time to meet with a tutor

Just like with an advising appointment, remember to remove all distractions during your session if possible. This will help to ensure maximum efficiency.
Schedule a Tutoring Session Now
Still have more advising-related questions? Contact us at 
advising@ccp.edu
 and make sure to include your J# with your question!