Adult Basic Education – Language Arts Skills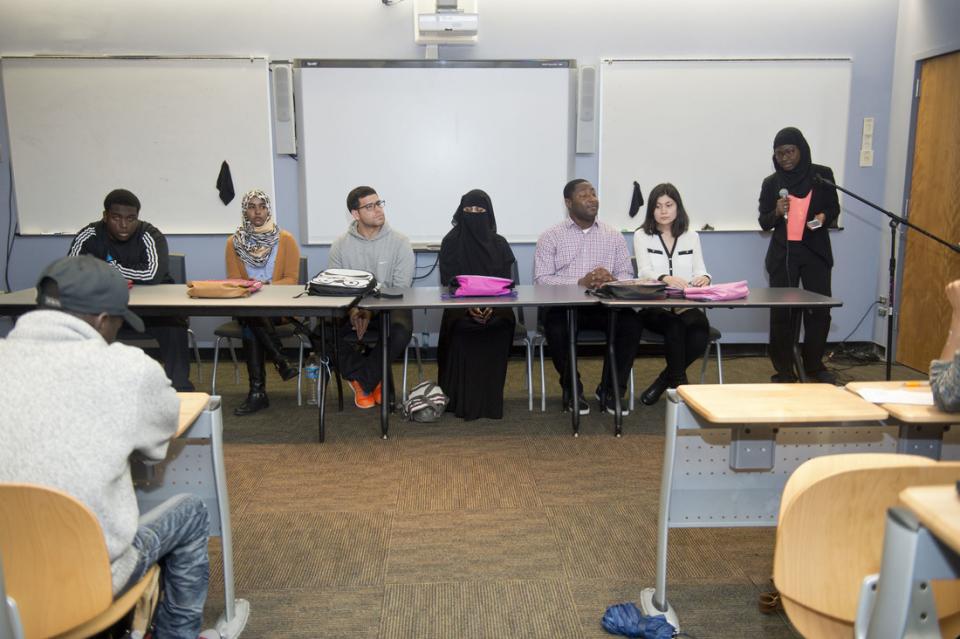 Classes in the College's Adult Basic Education-Language Arts (ABE)  Program are free refresher courses in reading and writing for those students whose placement test scores fall below the minimum for placement into developmental or credit courses.  Students retake the placement test after completing ABE to redetermine their placement levels for admission into higher-level developmental or credit bearing courses.
Eligibility
Courses are free of charge and open to only students who have applied to the College for admission yet performed slightly below the developmental education level specified on the College's placement assessment.
Classes offered:  ABE-Language Arts Skills
Cost:  Free of charge
Resources
Mayor's Commission on Literacy
Contact
DACE office: 215-751-8381