With case counts rising past 300 in recent days, our ability to thrive throughout the upcoming months will rely heavily on preparations we make for the future. Although there is much that is not within our control, we must focus all of our energy and effort on what is. Entering the second half of the semester and heading towards winter, we must continue to practice vigilance and optimism while navigating both our lives and our academic pursuits post-COVID-19.  
First and foremost, we must make sure our own needs are being met, physically and emotionally. Ask yourself, what can I do today that my future self will thank me for? Maybe it's getting more sleep, maybe it's practicing meditation, maybe it's making an appointment with the counseling center, or simply talking about your feelings with someone you trust. Whatever it is, remember that we don't have to carry the weight of the world on our shoulders, and the weight of the responsibilities that we do need to carry will be far lighter if we are centered, rested, and honest with ourselves. If one method isn't working, we must adapt. We must use the tools that we have available to us, and we must ask for help.  
This COVID-19 update is centered on wellness, and highlighting resources that the College has been able to modify to serve our community while we are away from campus. We are constantly looking for new ways to help you succeed in your academic and personal pursuits and will continue to work on expanding these services. Updates will be posted bi-weekly.  
COVID-19 updates  
For information on testing and case count data in Philadelphia visit https://www.phila.gov/programs/coronavirus-disease-2019-covid-19/testing-and-data/#/ 
For recent data on COVID 19 nation-wide visit https://coronavirus.jhu.edu/ or click the link below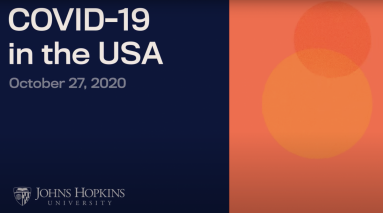 New Information on the Benefit of Masks 
Recent studies show that face mask not only help prevent the spread of COVID-19, but they can you can "reduce your risk of falling seriously ill" if you do end up contracting it. Although we can't fully escape the risk of contracting COVID-19, just wearing a mask can do a great deal to reduce the spread.  
According to a collaborative study between five universities from around the world, if 80% of the general population wears masks in public, the spread of COVID-19 will drop by more than 90%. So please wear a mask. Together we can save lives and hopefully return to normal sooner than later.  
Wellness and Support services
On campus wellness and support services

 
Dental Hygiene Clinic 
The Dental Hygiene clinic is OPEN and we are seeing patients providing FREE Preventive Dental Hygiene Care for adults and children.  
The clinic offers dental examinations, intraoral x-rays, dental cleanings and fluoride treatments.  All treatment is performed by Community College of Philadelphia Dental Hygiene Program students under the care and supervision of experienced Dental and Dental Hygiene professionals. If you are in need of additional dental care, we can refer you to other dental clinics in the area.  Call the Dental Hygiene Clinic at 215.751.8625 to make an appointment.  Please understand that it may take several appointments to complete your care. 
Snack Rack 
Snack Rack Pickup – Starting Sept. 29 
The Snack Rack Food Pantry will re-open for contactless, curbside pick-up on Tuesdays and Wednesdays from 10:30 a.m. to 1:30 p.m. Snack Packs and Family Foodie Bag pick-ups are for currently enrolled students and available by appointment only. For more information, visit the Pride Portal.  
Massage Therapy  
Massage Therapy Student Clinic Appointments – Fridays through Nov. 13 
The Student Massage Therapy Clinic will be available every Friday through Nov. 13 from 9 a.m. until 4 p.m. at the Northeast Regional Center. Students will provide complimentary 30-minute chair massages and complimentary 60-minute table massages. 
If you are interested in scheduling a massage, choose a date and sign up: 
*Please note that you will be required to follow the College's safety protocols, including wearing a mask and completing the Health Screening Questionnaire before coming to campus. 
Virtual W
ellness and S
upport Services
CCP Cares 
Student success and support are at the heart of all we do at the College. If you are struggling, we want to help. Please let us know what assistance you're looking for by completing the form below, and staff from the CCP Cares team will be in touch with you within 24 hours. To access CCPCares visit https://myccp.online/ccpcares  
Counseling 
The Counseling department is offering a variety of services in order to help our community stay healthy and happy.  
Single Stop 
Students, you may be eligible to receive up to $200 in monthly food stamp benefits, which can save you money during this difficult time. If you need health coverage, you may be eligible to obtain free health insurance (Medicaid) through the state. 
Faculty and staff, you can help our students apply for SNAP (food stamps) and/or health insurance benefits. Pass on this information, and you or your students can email us at singlestop@ccp.edu for assistance and next steps. 
Wellness Wednesdays (for staff, faculty and admin) 
Human Resources, in partnership with Do It Better Wellness (DIBW), is relaunching Wellness Wednesdays starting on Oct. 14, 2020.  
Workshops will be offered on Wednesdays from 10/14 - 12/16 with a Thanksgiving Holiday break. DIBW will host 45 -minute live, interactive presentations on Zoom focused on your mental and physical wellness.  
This wellness program is designed for those working from home seeking a 360-degree view on well-being.  
For details on different events like yoga, Intro to Tai Chi and Qi Gong and Managing Energies, search "Wellness Wednesdays" in your ccp.edu email.