When we said our goodbyes on March 13, my English 101 students and I were oddly giddy: We could do this! A community already, we would stay that way through our screens. 
We created a class Discord server that very first night, and everyone came on for our regular, boisterous voice chats. We posted pictures and links to funny videos and just said hello and showed off our pets. It was an enchanted time—none of us yet understood what was really happening in the world, and no one had yet been laid off work or called in for extra hours or gotten the virus or been hit with such a paralyzing stress response that schoolwork would be impossible. 
But once the semester resumed, community was difficult to keep alive. Our optional Zoom classes were nothing like Discord. Most students kept their video off, for good reasons, but with just names across black boxes, it was hard to feel together, and harder for me to tell if anything made sense. 
Still, we put our community back together—a quick check-in at the beginning of each Zoom class, encouragement, silliness, sometimes tears. Students reconnected in breakout rooms, and we kept the Discord server going for hanging out. Students texted each other, texted with me, and at the end, I got some beautiful messages thanking me for keeping us all "together." But one person can't create a community—it was all of us equally, one post, one text, one laughing voice at a time. 
Julie Odell
Associate Professor, English
Community Resources
COVID-19 Community Response Alert
Volunteer to support the staff of CHOP as they care for patients suffering with COVID-19. Items accepted include: dry disposal wipes (preferably on a roll), non-latex gloves in all sizes, gowns, head and shoe covers, unopened bottles of household cleaning products, etc. Note: Additional information will be sent to those who are interested. If you are interested in donating, please fill out our new volunteer form.  
#CCPVotes Says Apply for a Mail-In Ballot!
All voters have the option to vote by mail-in ballot rather than going to their polling place on election day. If you're a voter with a valid PA Driver's License or PennDOT ID number, you may apply online. If you do not have one of these ID numbers, you will need to download a paper application from the Pennsylvania voter services website and mail it to the County Board of Elections. Please note that you must be a registered voter to submit an application. If you have already applied for an absentee or mail-in ballot, you do NOT need to reapply. Visit the #CCPVotes webpage to apply for a mail-in ballot.  
You Count
You count in Philly, and Philly's counting on you. You have until October 31 to participate in the 2020 Census, but don't wait. Take 10 minutes and complete it for your household today! Our city's future depends on it. Complete your census questionnaire here.  
PA Emergency Cash Assistance Program
Philadelphians who are struggling financially because of the pandemic may also be eligible for an emergency cash grant from the Pennsylvania Department of Human Services. The Emergency Assistance Program is for families with children who were working and experienced the loss of a job or income. Applications will be accepted through June 12. Residents can apply online or call BenePhilly at 1-833-373-5868. 
Virtual Mental Health Sessions
MBK Cares, a nonprofit offering weekly discussions for African-American men in Philadelphia, is helping residentsthrough this pandemic. 
Emergency Fund
Are you interested in helping our students directly during this global crisis? Support the emergency fund here.
Social Showcase
Proudly presenting #CCPGrad2020 Junior Jones! His favorite class was Race and Ethnicity with associate professor Faye Allard. Junior is headed to Arcadia University for his bachelor's in International Studies! #CCPLions grads, we want to feature you! Tag us, tell us a memory, and let us know. #wherewillyougo?
Important Dates and Reminders
May 25: The College observes Memorial Day 
June 10: Deadline for full payment of tuition and fees for students registered for the Late Summer session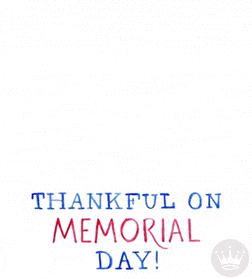 Takes from HR
Employee Resources for Mental Health
Don't hesitate to use the College's resources if you find yourself overwhelmed or in need of stronger connection. Carebridge is here to help! They provide assistance for you and your family on several topics, including emotional well-being, financial literacy, health and child care, in addition to a COVID-19 resource center. Read articles or watch webinars to find tips or further ways to get help. Register using the employer access code KJC7Y.
Student Resources
Amazon Hiring Event
Amazon will be hosting a Chime Event on Tuesday, May 26, at 3 p.m. Students can login to MyCCP to register for this event and learn more about the job opportunities from recruiters at Amazon! More details about these opportunities can be found here. If you would like assistance preparing for this hiring event and submitting your résumé for this opportunity, please contact the Career Connections department at .
SEPTA Search
SEPTA is looking for 100-150 temperature screeners to screen SEPTA employees before they start their shift. They will do their best to assign anyone that they hire to a location that is closest to where they live. Screeners will be provided with PPE supplies during their shift. Login to your MyCCPaccount to view the job posting and learn more.  
Résumé Bootcamp Week
Let's keep the party going! Résumé Bootcamp Week will continue through May 28 from 10 a.m. to 4 p.m., Monday through Thursday. Students can schedule an appointment with a Career Connections team member by logging into their MyCCP account, clicking on the Career Connections tab, and then clicking on the Career Connections Employment Hub platform. We will help students update their current résumé or create a résumé to help them prepare for their job search or next job opportunity! Spread the word!  
Free Online Tutoring for Summer Sessions
The Learning Lab is here to help you master your summer courses. Schedule your appointment online, up to three sessions a week per subject, by going to MyCCP and clicking on the Tutoring tab.  
CCP Cares
Immediate needs can be addressed through CCP Cares.
In the News
Basketball Star Joins University of Toledo Team
Congratulations to alumna Cassie Colon, who was recently added to the Division I University of Toledo Rockets' roster for the fall.
Campus Creative
The final three installments of "Focal Point," the magazine show produced completely by students in the Digital Video Production program, are now available. Students completed a total of six virtual episodes, relying on their skill and determination to complete the show remotely. 
With students in DVP 210 in charge of segments and students in DVP 220 responsible for the studio "live to tape" production, the classes collaborated for three hours on Monday and Wednesday evenings using Zoom. Students in DVP 220 met for six hours on Saturdays with the host Andreas Copes, working on the compilation of the segments. Andreas wrote a script during class, finishing before the end for a read through and a viewing of the segments. Andreas produced his wrap-arounds and shared them with the final editors using a OneDrive folder. All of the segments and Andreas's final videos were downloaded and compiled by the editor. The final product was reviewed in class Monday night and aired Tuesday or Wednesday after some final tweaks. Thank you to all of the dedicated DVP students and to CCPTV for their hard work!
Social Distancing 101
(Social) Distance Challenge Results
Community College of Philadelphia came in second place in the (Social) Distance Challenge, that ran from April 20 through May 10. This challenge recorded each participant's physical activities, such as running, bike riding and walking while being at home during these unprecedented times. 
Together with participants from Delaware County Community College, Community College of Philadelphia, Luzerne County Community College and Thaddeus Stevens College of Technology, there was a combined total of (4,393.5) miles. We would like to take this time to thank all of our participants who volunteered to be a part of the first (Social) Distance Challenge. And 
congratulations
 to Jenavia Weaver, director of Student Engagement, for winning our CCP Athletics tracksuit, and representing Community College of Philadelphia! 
Losing Time Amidst the Sameness
Experts reveal
 why it's been so hard to remember what day, or month, that we're in. 
Lifestyles of the Faculty and Staff
From GED to a Ph.D., and now a Fulbright Chair!
Congratulations to Tabitha Morgan, Ph.D., assistant professor of English, who is the recipient of a Fulbright U.S. Scholar Program award to Mexico in American Studies. 
Office of Collegiate Recovery
The Office of Collegiate Recovery continues to hold their weekly Fellowship Support Meetings via Zoom on Mondays from 11 a.m. to 12 p.m. and on Wednesdays from 2 to 3 p.m.
Thrills from Home
Stay Connected to the Arts
Featuring free classes and projects focused on art, dance, music, theater and poetry, here's some ways to continue experiencing and learning from home, compliments of the Picasso Project from Public Citizens for Children and Youth. 
WHYY Brings the Classroom Home
Check out the expanded programming and video resourcesfor k-12 students, parents and educators.  
Unsolved Mysteries
Delve into some of the latest true crime podcasts, and find a list of some of the all-time best offerings in the genre. https://mashable.com/article/best-new-true-crime-podcasts
Good News Is Out There
Here's 50 positive things that have happened in Philly during the pandemic. https://www.phillymag.com/news/2020/05/16/philadelphia-good-news-coronavirus-crisis
FAQ
Class of 2020 Updates
Although this year's commencement has been postponed, we are still celebrating your achievements! Here's the most current information for the Class of 2020. 
CARES Act Funding for Students
Students with a valid 2019−20 FAFSA who have incurred expenses related to the disruption of College operations due to the pandemic may be eligible for a one-time payment. Learn more about CARES eligibility and submit your form for compensation.
Just for Fun
Create Your Own Takeout Faves
Save some money with these 50 recipes for meals and snacks that you would normally order for delivery. 
A Global Celebration of Spring
See what the season looks like, in all of its breathtaking forms, from around the world. 
Footnote
Over the holiday weekend, check out the 
Happiness Lab
, a neat podcast series by Dr. Laurie Santos, professor of Psychology at Yale. In recent years, rates of college mental health problems have risen across the country. Santos' podcast explores why that is, and asks, "How can we find happiness?" Is happiness a mood like any other, a fleeting emotion, a state of being? Episodes look at what researchers are finding out about happiness, and how we can achieve it, even in the full swing of quarantine. 
We recommend starting with 
Season 1, episode 1—"You Can Change,"
 and you can find a list of all episodes 
here
.